We're Excited to change the World
through digital experiences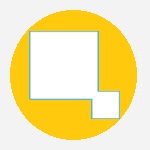 About Qwertcorp
Qwertcorp a leading firm specializing in customer-oriented design, project-management and all IT Solution. We are unique expertise in the areas of its said field has been operating seamlessly. Qwertcorp assisted many of clients across multiple industries including private clients, local government and school, College as well different Project.
Supporting Different Organization
Education
Qwertcorp is empowering multiple different schools and colleges with ideas and software. We have a great deal of experience in this industry and have been a successful business for over a years. We are always looking for ways to improve our systems, both technologically and organizationally.
Business
We are a team of industry professionals who have experience in design, development & marketing. We believe in delivering innovative solutions that help businesses navigate to a next level. So we work with our clients hand-in-hand and give them best possible solution for their business needs at affordable prices.

Government
Accelerating Government Organization. We are in the business of reinventing government IT to make your life easier. We deliver technologies that help government organizations work smarter, faster, better and more efficiently. We help government organizations to optimize their offices